Invited Speakers
Prof. Shlomi Dolev
Chair Professor, IEEE Fellow, EAI Fellow and Founding Chair
Department of Computer Science
Ben-Gurion University of the Negev
Israel
---
Speech Title:
Towards In-vivo Autonomous Nanorobots for Cancer Treatment
Abstract: The design of a nanorobot that can navigate, detect cancer cells in the blood and actuate the exposure of drugs will be presented. The nanorobot is designed with blood energy harvesting capability and the accumulation of electricity in a capacitor, which forms the main body of the nanorobot. Glucose hunger-based cancer detectors immobilized on a carbon nanotube sensor, reduces its electrical resistance when attached to a cancer cell. This mechanism in turn allows electric current to activate a nano-electrical-mechanical relay (mechanical transistor) to break the chamber ceiling exposing a drug identified by the immune system for cell elimination. This concept is in line with the effort to design an autonomous computational nanorobot for in vivo medical diagnosis and treatment. Through this work, we present an overall picture towards an inorganic autonomous computational and communicating nanorobots for cancer diagnosis and treatment.
---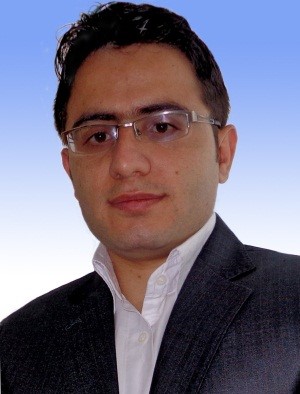 Dr. Mohammad Hatami
International Research Center for Renewable Energy
State Key Laboratory of Multiphase Flow in Power Engineering
Xi'an Jiaotong University
Xi'an, China
---
Speech Title:
Nano-materials for recovering the waste engine oils
---
Prof. Ajay Kumar Mishra
Academy of Nanotechnology and Waste Water Innovations
Johannesburg, South Africa
Research School of Polymer Materials
Jiangsu University
China
---
Speech Title:
Nanocomposites for Water research innovations
Abstract: Nanocomposites are easy to be prepared and considered as promising and green materials. Environmental sustainability has been highest priority by researchers across the globe therefore it is highly essential to prepare low cost, green and eco-friendly materials. It is evident that small addition of the nano size fillers dramatically increase the materials properties. Green nanocomposites usually fabricated by combination of nanomaterials with either natural materials such as biopolymers or derived through green source, are the new trend in the remediation of environmental problems. Green nanocomposites have advanced characteristics of excellent adsorption properties. Green nanocomposites minimized the exposure of metal to the environment what enables special recognition owing to their advanced properties over conventional adsorbents. Various types of functionalized nanomaterials have been developed in the virtue of anchoring specific functional groups on their surface modification. The current talk will be focused on various nanocomposites for the remediation of the various pollutants from waste water.
---


List of Speakers will be updated soon