Welcome to GNN 2021!
The 3rd International Conference on Graphene and Novel Nanomaterials (GNN 2021) will be held from August 16-19, 2021 in Macau, China.
Considering the current Covid-2019 Situation, a hybrid mode of Offline and Online presentations will be conducted, for participants who are not able to join physically, Online presentations via Microsoft TEAMS will be available.
Graphene is undoubtedly emerging as one of the most promising nanomaterials because of its unique combination of superb properties, which opens a way for its exploitation in a wide spectrum of applications. GNN 2021 aims at providing a platform for academia and industry to present robust research demonstrating the expanding frontiers in the fields, and opens doors for discussing the practical challenges and recommending better solutions for material research. The plenary session of this conference will include Keynote Speeches, Invited Speeches, Oral Presentations and Poster Presentations. On behalf of the organizing committee, we cordially invite scientists, scholars as well as entrepreneurs to participate in the conference.
Macau, located on the west side of the Pearl River Estuary opposite Hong Kong, is a Special Administrative Region of the People's Republic of China. Being Asia's well-known gambling Mecca, it is known as the "Vegas of China", and also a famous tourist location with prosperity and peace, fashion and history, oriental and western culture.
On behalf of the Organizing Committee, we look forward to meeting you all in Macau!
Paper Publication
1. Prospective authors are invited to submit abstracts or original technical papers, accepted full papers will get published in
Journal of Physics: Conference Series
(submitted to Scopus, EI Compendex and Inspec, etc. for indexing)
ISSN: 1742-6588, E-ISSN: 1742-6596
2. Selected papers will be recommended for publication in the following journals: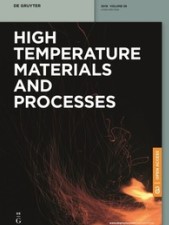 GNN 2020 Best Oral Presentations Award
Congratulations! 5 winners of the Best Oral Presentations from GNN 2020 are awarded with the free registration to GNN 2021:

Session 1: Dr. Filippo Giubileo, CNR-SPIN Salerno, Italy
Presented Title: Characterization of InSb nanopillars for field emission applications

Session 2: Dr. Germán Prieto, IFISUR, CONICET, Argentina
Presented Title: A novel carbon nanotube ink as a lubricant for extreme conditions

Session3: Dr. Audrey Diouf-Lewis, École Polytechnique de Montréal, Canada
Presented Title: Characterization of additive manufactured aerospace-grade thermoplastics composite

Session 4: Ms. Hyewon Kim, Seoul National University, Republic of Korea
Presented Title: Effect of mixing ratio on the superhydrophobicity of polyester/cotton fabric treated with alkaline hydrolysis and thermal aging

Session 5: Dr. Atsushi Miyagawa, Nagoya Institute of Technology, Japan
Presented Title: Synthesis of β-1,3-glucan mimics with immunostimulant activity
Organizers
Media Partner
News
1. GNN2020 Conference Proceedings have been published by Journal of Physics: Conference Series in
Volume 1765
. 【January 28th, 2021】
2. Welcome Prof. Josef Jampilek join GNN2021 as Keynote Speaker ! 【January 27th, 2021】
3. GNN 2020 has been held successfully online during November 1-4,2020. 【November 15th, 2020】
Related Conference
The 8
th
Global Conference on Polymer and Composite Materials (
PCM 2021
)
August 16-19, 2021 | Macau, China (Offline) / MS Teams (Online)
Follow us on
Wechat:
Linked in: